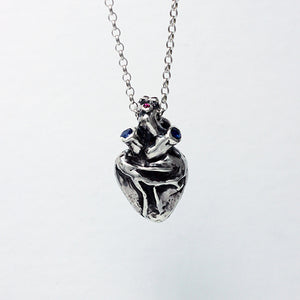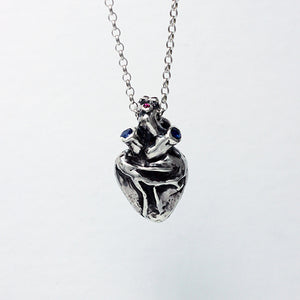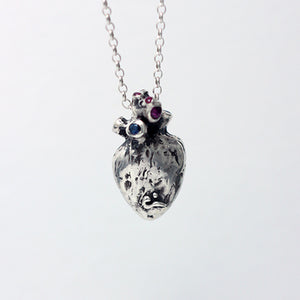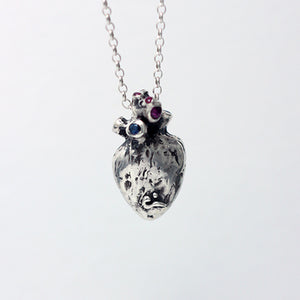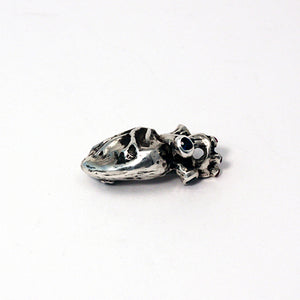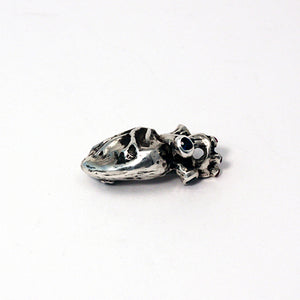 On Sale
Anatomical Human Heart with rubies and sapphires in sterling silver pendant
"Heart in Hand" anatomical human heart inspired sterling pendant with faceted rubies and dark blue faceted sapphires.
The veins on the face of the heart are representing the lines of the palm of the hand. Rubies are set into the arteries and blue sapphires in the veins.
I love the weight which is 24 grams, it feels very comfortable when wearing it.

The original heart is carved in wax, cast in silver using the lost wax method and made to order, 2-3 weeks to complete. Message me to get a quote for one made in gold.

Comes with a sterling silver Rollo chain message the length of the chain needed.