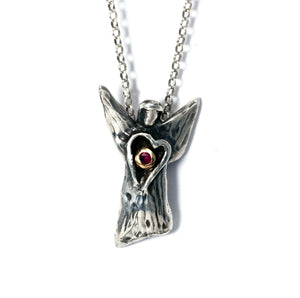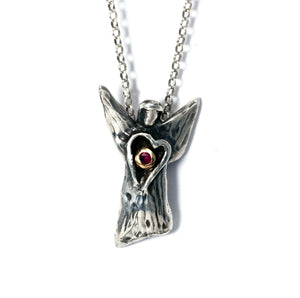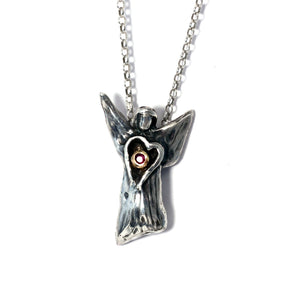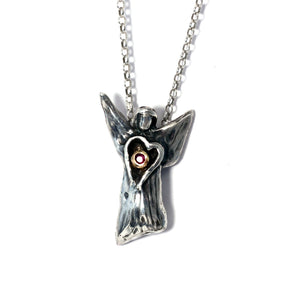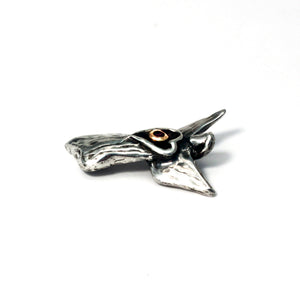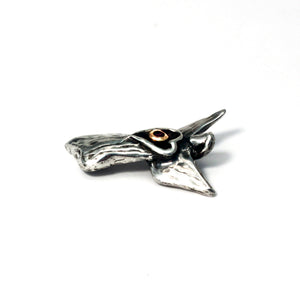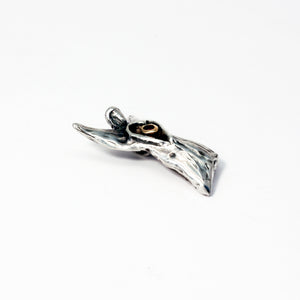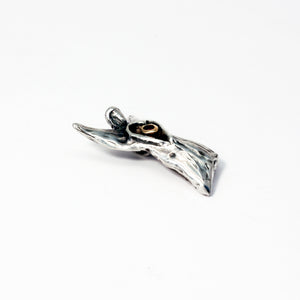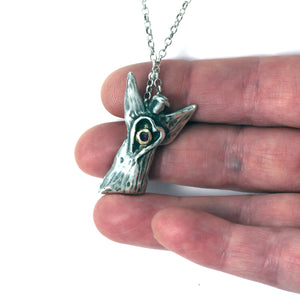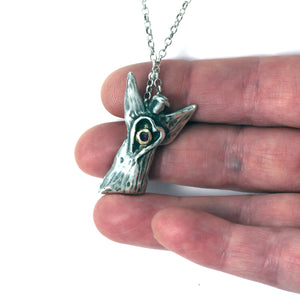 On Sale
Angel Heart with ruby - sterling silver and 18 karat yellow gold
Angel Heart pendant in sterling silver with 18k yellow gold bezel set with lab grown facet ruby.
Angels are everywhere and can have many different forms, living or spirit, sometimes they don't even know they're angels. Sometimes I feel guided by angels, they help us move through this world and if we are willing to listen they are there to help us stay in balance with the universe.

This sweet Angel Heart pendant is designed after a series of paintings I did.
Comes with a 24" sterling silver rollo chain.
Pendant measures - 35mm x 22mm x 8mm at the thickest