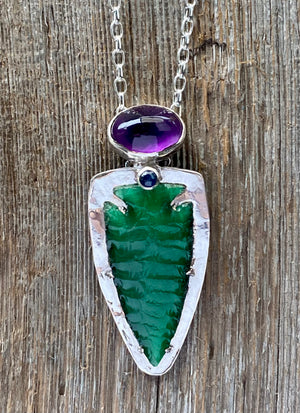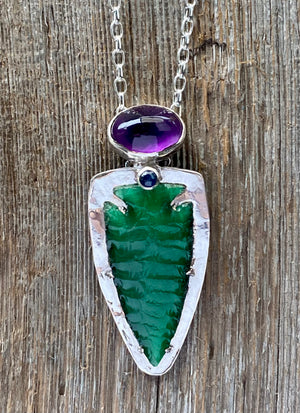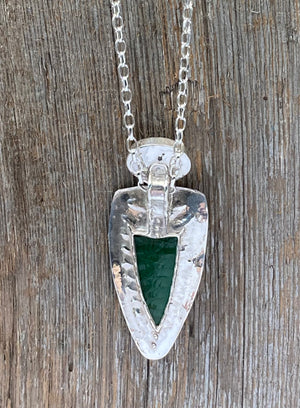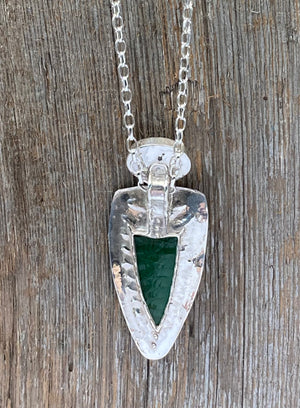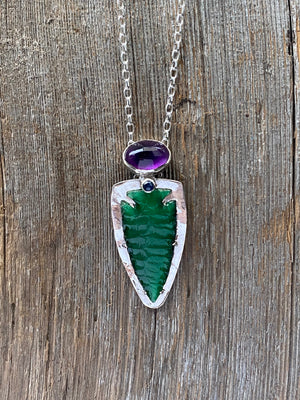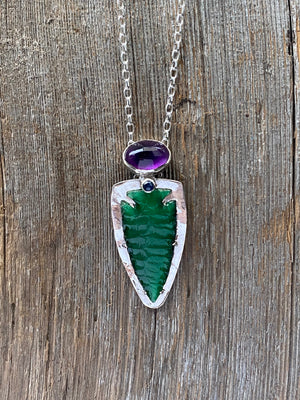 On Sale
Arrowhead sterling one of a kind pendant with amethyst and sapphire
One of a kind sterling silver pendant with emerald modern made green fibre optic glass arrowhead set in sterling silver with large amethyst and sapphire cabochon. 


This statement pendant was made by my life partner and goldsmith Marshall Mar. Marshall has a long history of making fine jewelry. He's semi retired but still sits beside me at our big double bench working on our creations together. This pendant was made using the lost wax method of casting metal. The original design is created in wax first, cast and finished. It's our preferred method of making our jewelry. 


The pendant comes with a sterling silver heavy link 24" chain.