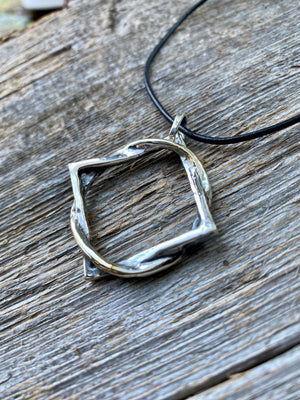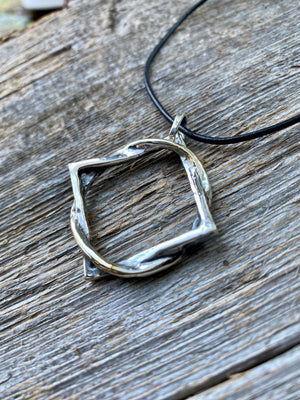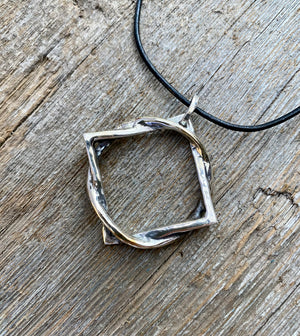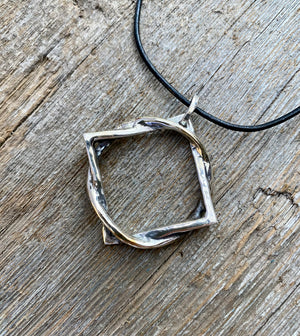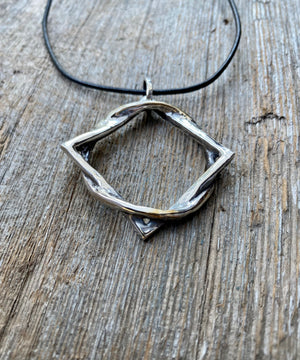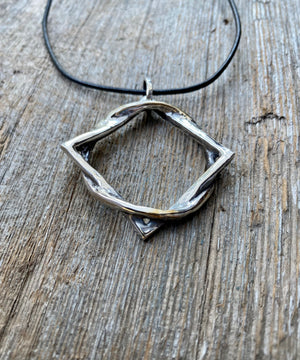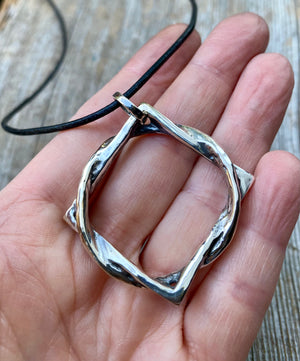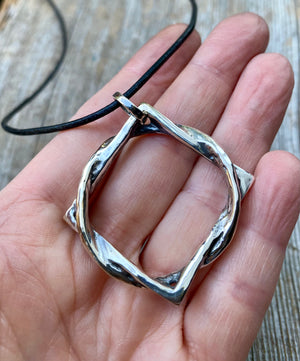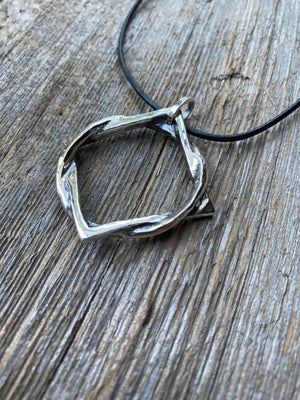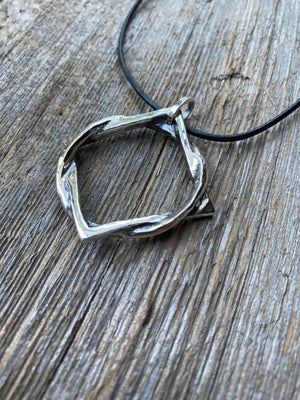 On Sale
Circle square sterling silver pendant
  The circle represents the world, infinity, and the sun and planets.  The square represents the four elements and the limitations of time and space.
I first made this pendant for a client who follows the practice of the Bards, of the Bardic Grade for the Order of Bards, Ovates, and Druids in England. 
I love the symbolism of the circle and square intertwined, it resonates with my own belief.  
Sterling silver,  measures 1-1/2
Comes on leather cord. 
Made to order 3-6 weeks for delivery