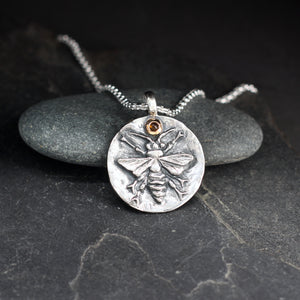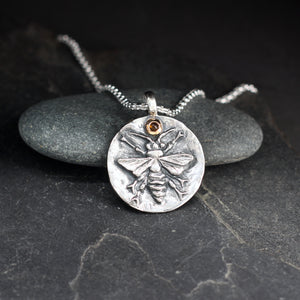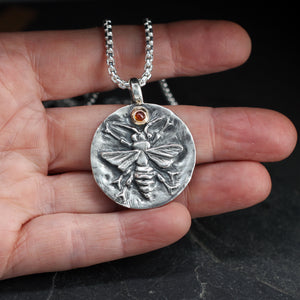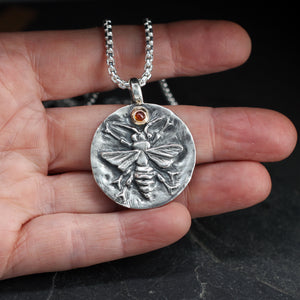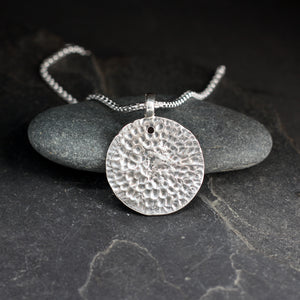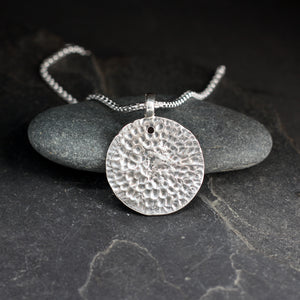 On Sale
Honeybee pendant necklace • sterling silver with 18k gold bezel set with a honey colour citrine
Honey Bee sterling silver pendant set with citrine in a 18k yellow gold bezel.
Handmade lost wax casting in sterling silver set with a honey toned round citrine cabochon in 18k yellow gold. 
The diameter of the pendant is 30mm and 3mm thick at the highest point. 
I've hand carved this sweet little honeybee in wax cast in sterling silver. Reproduced as a one of a kind pendant, each pendant is unique.
Comes with a 24" sterling silver chain.