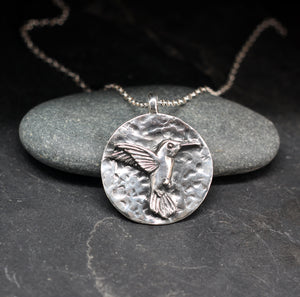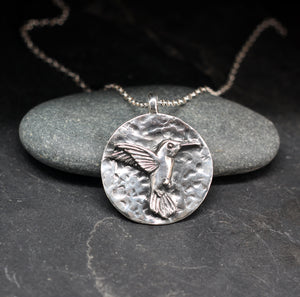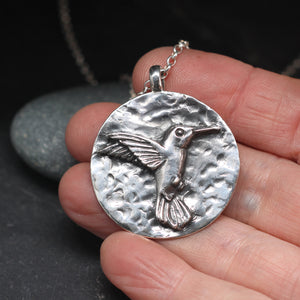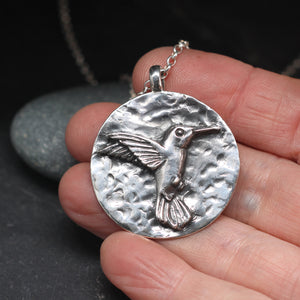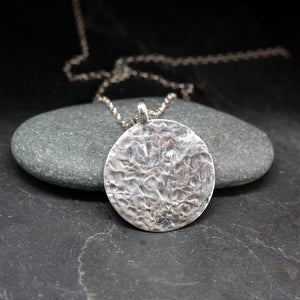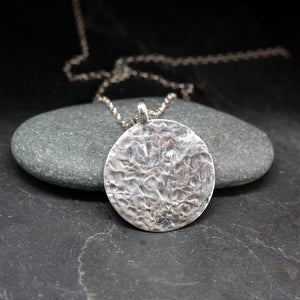 On Sale
Hummingbird round sterling silver pendant
Hummingbird sterling silver pendant with sterling silver chain. 
The hummingbird is one of our regular visitors from early spring and even all winter if you choose to keep a feeder out. Small but mighty hummingbird are a non stop source of entertainment during those spring and summer months. 
My artwork will be always inspired by the animals that we get to live amongst. 
This is a nice size silver pendant that comes with a sterling silver chain to the length desired, just send me a note. 


Made with the love for nature.