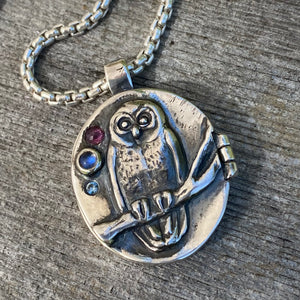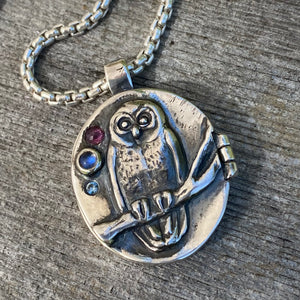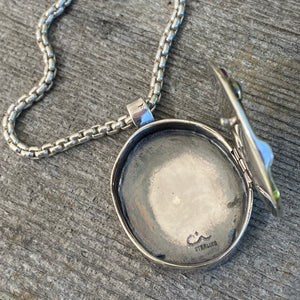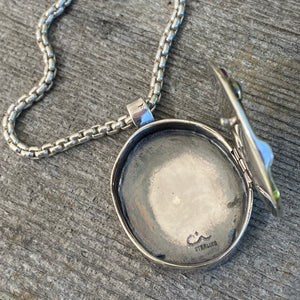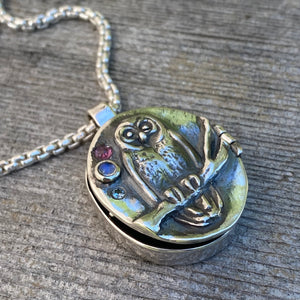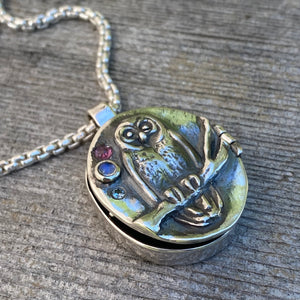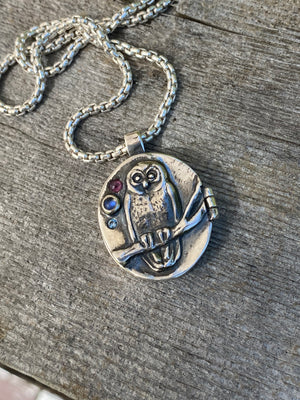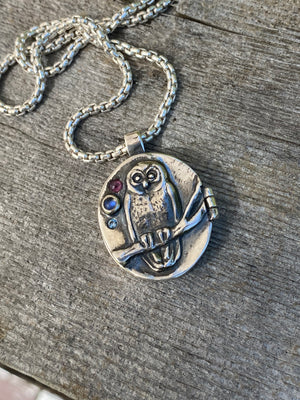 On Sale
Little owl locket
The little owl locket pendant made in sterling silver set with a moonstone, Ruby and topaz gems. 

We have barred owls living here on the Sunshine Coast. They often come to visit our wild backyard hunting snakes and lizards. I'm drawn to the creatures we live amongst and have made them the subjects of most my work. 
Each locket is unique but part of a series.
Made one at a time with care and attention to details. 
Comes with a 24 inch sterling silver chain like the one in the photos. 

The locket measurements are 37mm x 33mm by 6mm deep. I made this originally in wax cast in sterling silver using the lost wax method.
All aspects of our creations are done in our studio workshop by my husband and myself.