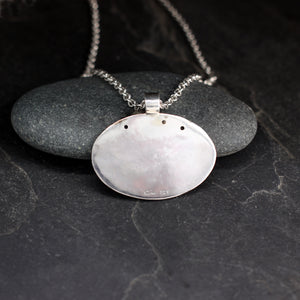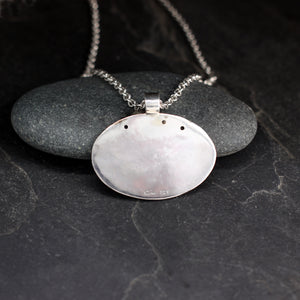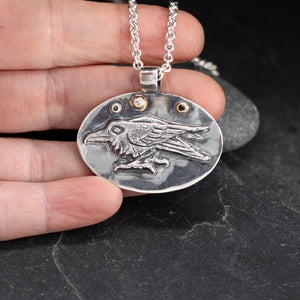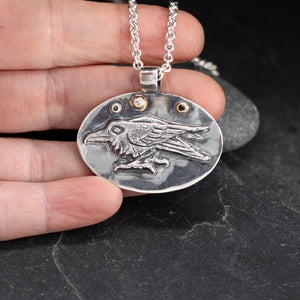 On Sale
Raven in the stars
Raven in the stars sterling silver pendant necklace with small diamonds and sapphire set in 18k gold bezels, comes with a 24" silver chain.
I made the raven pendant using the loss wax method.  
Ravens are one of those birds that fascinate me with their beauty and intelligence. We have a pair that visits us daily, they comes and sits on the cedar branches outside our window and watches us. We do feed them a bit of dog kibbles so I guess they are part of the extended family.