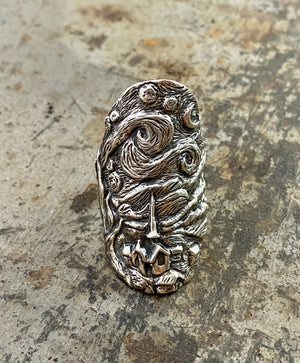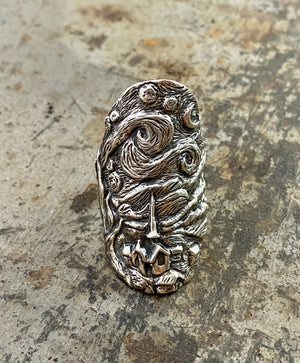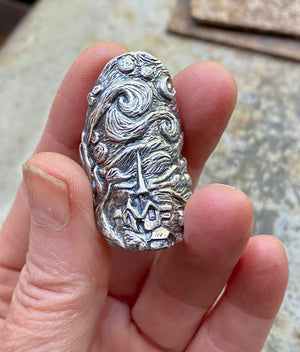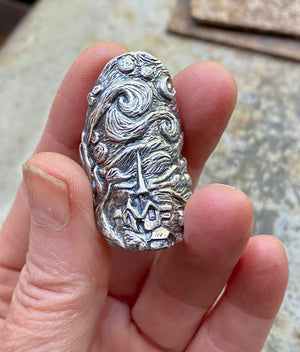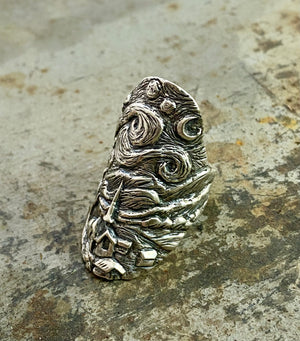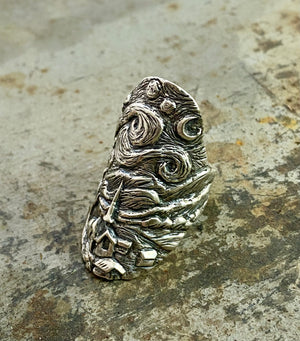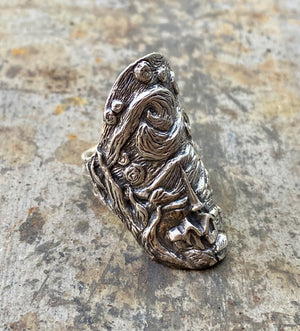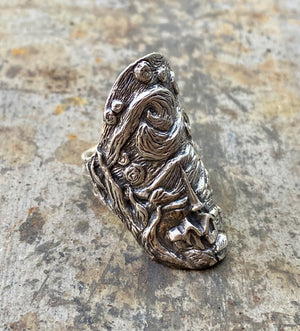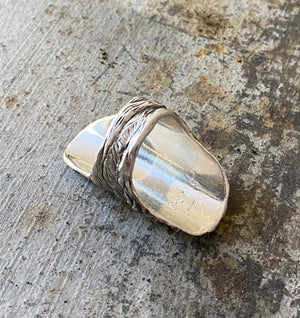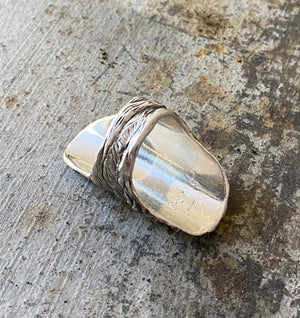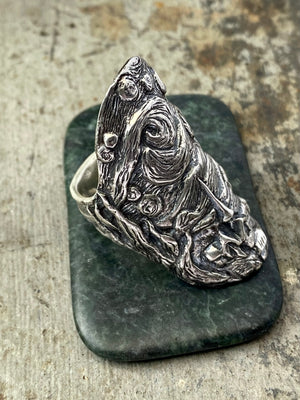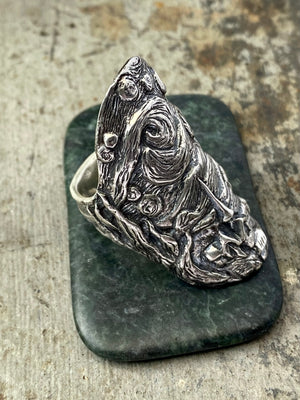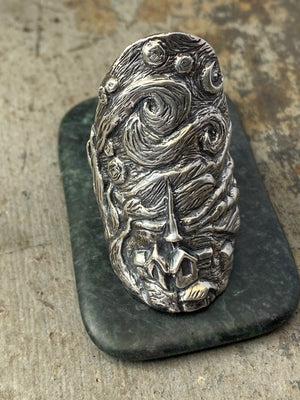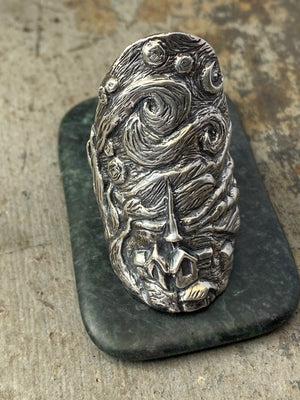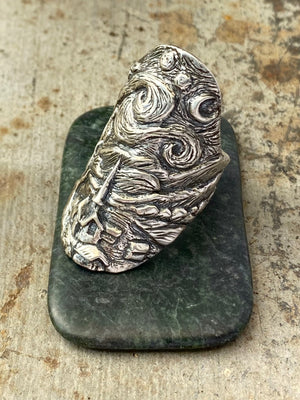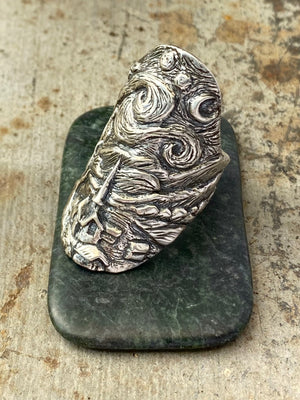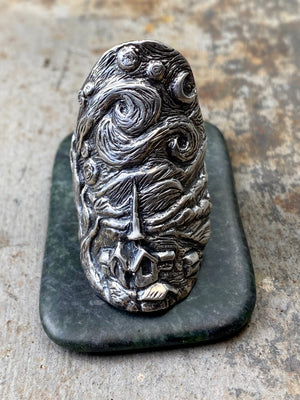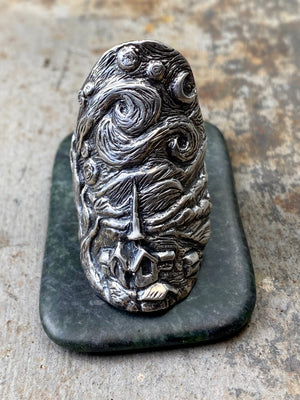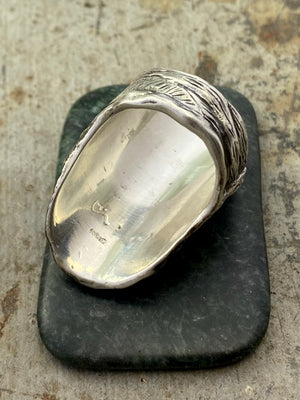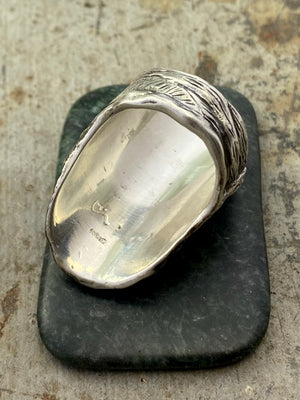 On Sale
Starry night ring
Starry Night  ring made in sterling silver made with respect to Vincent van Gogh's masterpiece as my muse.
Van Gogh's painted Starry Night in 1889 during his stay at the asylum of Saint-Paul-de-Mausole near Saint-Rémy-de-Provence, France. The original painting is now owned by the the Museum of Modern Art, MoMA in New York City.
I went deep into this ethereally painting Starry Night, I was in the landscape moving amongst the hills and dales, floating through the stars and moon. 
The Starry Night ring is a complicated   design that wraps around the back of the shank. This ring is custom made to your size, alllow 4-6 weeks.
It's large ring but not to heavy and wears very comfortably. Very much a statement ring. 
My jewelry is not made on mass each piece is handmade from my original design. All aspects of the production of my jewelry designs are made in our studio/workshop.
The rings will be numbered as they are part of a limited addition.
Also it can be customized with stones and made gold, just send me a note to inquire.